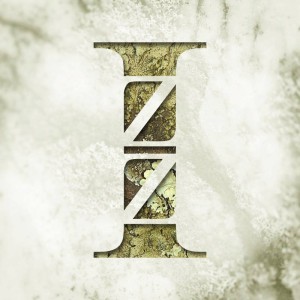 Everlasting Instant is out today! Download on iTunes, Amazon, Google or order the CD from your favorite online retailer!
There's an early review over on http://progarchy.com and reproduced below are a few words I wrote a way back for the first two albums of the trilogy:
IZZ – The Darkened Room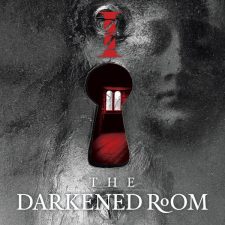 Tracklist: Swallow Our Pride (5:16), Day Of Innocence (2:56), Regret (4:32), Can't Feel The Earth Part I (4:39), Ticking Away (2:47), Can't Feel The Earth Part II (10:36), Stumbling (5:23), The Message (3:07), 23 Minutes Of Tragedy (7:00), Can't Feel The Earth Part III (5:07)
Confession time. I got into IZZ because of Ed Sanders' 1998 DPRP review of their debut, Sliver Of A Sun. Bought it there and then, in fact. In that recommended review Ed stated that the band "might be the best thing to come from the USA since Spock's Beard and Salem Hill".
My River Flows in 2006 and 2007's Live At Nearfest also garnered DPRP recommended status. Dave Sissons, reviewing the latter, said "IZZ are one of the best modern American symphonic progressive rock bands to emerge in (relatively) recent years, and should be considered alongside Echolyn, Glass Hammer and Spock's Beard as being at the fore-front of the genre. Often garnering critical acclaim, they have yet to achieve the large fan base they so richly deserve".
Prophetic words. Their latest, The Darkened Room, released in November 2009, has to be a contender for album of the year. Or, for that matter, of any year.
IZZ have consistently delivered innovative and original records and have a unique original sound. They cite their influences as The Beatles, Genesis, Yes, King Crimson, Radiohead but this does them an injustice. With a wall of sound Spector would be proud of, the band is eminently worthy of every gushing review they have garnered for their work so far.
Part of an ongoing series, the album forms what bassist John Galgano terms part one of a two album series, work on which is already ongoing. There is, apparently, a concept but the band is not offering up their own explanation, preferring the listener to form their own opinions.
A six-piece for this album, all band members play out of their skins – Paul Bremner further raises the bar for progressive rock guitar playing – but if any one player is to be singled out for praise then special mention must be had for the bass playing of John Galgano which swirls and swaggers and rages and soars. His brother Tom produced, engineered and recorded the album and the sound is beautifully fragile in places, sometimes jarring and discordant, yet always symphonic and expansive. This is as good as American symphonic prog gets.
Ten tracks, then, three of which comprise the Can't Feel The Earth suite, interspersed throughout the album. Now I'm not sure why they have done this. Maybe it was to assist the overall feel and flow of the album. Nevertheless, if you want to hear the whole unadulterated piece, get your MP3 player out. The male/female interplay of the vocals is a wondrous thing. There's so much going on in this song cycle it needs a review of its own.
Highlights are too many to name here. Swallow Our Pride kicks things off, with a Mogwai drone, before the achingly beautiful male/female vocal harmonies kick in swooping in and out of soaring symphonic bombast before an odd Cygnus X-1 moment. And an abrupt end.
Leading into the pure unalloyed joy that is Day Of Innocence. When the female harmony kicks in I defy you not to get goose bumps and when Bremner lets loose with the electric after a gorgeous acoustic workout you will be smashing the glass on your emergency air guitar cabinet.
The bass playing on Regret will shake you to your foundations. Chris Squire fans, get ready to love this. Talk Talk anyone?
Stumbling starts off like gangbusters then the symphonic section kicks in and that's when the broad smile will form. A bit of free-form jazzy exploration as always underpinned by Galgano's fat bass sound then a Men At Work guitar coda leads you into The Message with vocal harmonies going head to head with Bremner's intricate guitar work.
23 Minutes Of Tragedy, with Trick Of The Tail era guitar section, early PT synth stylings, a Floydian explosion culminating in a Tangerine Dream climax with Hogarth-esque warblings, leading into a bit more mid-70s Genesis is perhaps the most formulaic track. Doesn't make it any worse, mind.
Part III of Can't Feel The Earth concludes matters. Suitably grandiose, swirling multi-layered synths across a relentlessly driving rhythm interspersed with those wonderful vocal harmonies.
From the opening electronic drone of Swallow Our Pride to the abrupt climax (part of the concept perhaps?) this is a staggering album. Tell your friends.
There's also an MP3 download, that's not on the album but which is part of the concept – Places To Hide – which can be downloaded for a small fee HERE.
Conclusion: 10 out of 10
Izz – Crush Of Night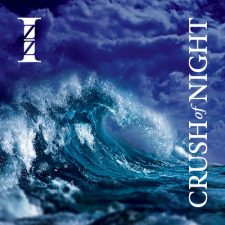 Tracklist: You've Got A Time (4:09), Words And Miracles (7:17), Solid Ground (6:01), Half The Way (6:07), Crush Of Night: [i] This Reality (13:32), [ii] The Crush Of Night (13:18), Almost Over (4:19)
I'm reviewing from an iTunes purchase, although the physical CD is available from a number of very fine retailers – details are on the band's website. I'll be getting the physical CD but, as you might have gathered, I'm a fan so had to have the album just when I wanted it and these here download things cater to my insatiable desire for immediacy. Intimacy, now that's another thing altogether but I have espoused my love for this band at various times, and at several locations on this 'umble website. It was through the DPRP that I first heard of this band, in fact, over ten years ago.
And my first ever review was of their previous album The Darkened Room. I followed this up, last year, with a word or two about their live DVD, cleverly titled Izz – Live.
Everything we've ever reviewed by Izz has received a recommended rating, going back to 1998. Dave Sissons has said, in respect of the 2007 live release Live At Nearfest: "IZZ are one of the best modern American symphonic progressive rock bands to emerge in (relatively) recent years, and should be considered alongside Echolyn, Glass Hammer and Spock's Beard as being at the fore-front of the genre". And I'm not going to disagree with him
This new record is the second part of a three album series that began with The Darkened Room and features a guest appearance by Gary Green of Gentle Giant on Words And Miracles and The Crush Of Night. Green contributed to the writing, added a few wonderful solos and sang backing vocals on Words And Miracles.
Now, I gave 10 out of 10 to The Darkened Room, considering it back in 2009 a benchmark for American symphonic progressive rock. But in hindsight if there was something that album lacked it was a truly 'epic' piece. I still stand by the rating, but now we have the eponymous suite, clocking in at 26 minutes and divided into two tracks, This Reality and The Crush Of Night. Lyrically, these songs consider the struggle that surrounds our search for meaning. Musically they encapsulate why this band is, to my mind, one of the very best progressive rock bands I've ever heard. Ever.
I bang on about how such a lot of 'progressive' rock music sounds derivative. Cynically sounding like 'popular' modern bands so as to somehow become popular symbiotically. In fact I saw this in a review the other day: "Sounding like Pineapple Thief and Porcupine Tree this album is well worth a listen". Now, call me an old fuddy duddy but if you want to listen to some Pineapple Tree then go out and buy some bloody Pineapple Tree. Or Porcupine Theater. Or Dream Pineapple. And, as a musician, if all you can muster are some tunes that sound like said bands then maybe consider a career in a call centre. And also consider that just because some journo who wants to get inside your kecks calls your band the 'next big thing' then you might not in fact be said next best thing. He wants to get inside your kecks, remember. And because he looks like a warmed up turd wearing a hat he has to 'interview' you and take you out for (a lot of) drinks to stand the remotest chance of even some over the jumper action. So the next time you see some piece on a new 'flavour of the month' female fronted prog band remember that it is very likely that the person writing it wants to have intercourse with someone.
I, on the other hand do not. Well, not this exact second anyway. Izz sound like Izz. The vocal harmonies; the contrasting vocal styles of Anmarie Byrnes and Tom Galgano, as well as the latter's fine keyboard work; the use of two drummers (Brian Coralian and Greg Dimiceli) utilising electronic and acoustic drums; Paul Bremner' s wonderfully fluid guitar playing and John Galgano's big bass sound. These all combine seamlessly to create a sound that is unique in modern progressive rock music.
The album is mixed by Grammy nominated engineer John Shyloski and as always with an Izz release the artwork and booklet are of the highest quality.
So, to the tracks.
You've Got A Time.
Don't you know you have the power to make it all equate
Forget about the wonder forget about your fate
Turn it on start again no need to wonder my friend
Trademark vocal harmonies, propelled along by some fine piano work, set the stage for Bremner to let rip with scorching little guitar runs.
Words And Miracles
You want
To talk to me
To let me see
The way
For all
Your promises
I bet you've lost
Your faith
In fate
The guest player's guitar work takes centre stage, obviously, but hats off to the always impressive rhythm section, who give Green a rock solid bottom end on top of which he can let rip. Synth and meaty Hammond prepare the way for the acoustic mid section before more down and dirty rocking returns to propel the song home.
Solid Ground
The sky seems so far away
Bremner's guitar playing will have the hairs on the back of your neck rising up. It's that good. And in the progressive rock dictionary entry for 'how to do male/female vocal harmonies' it says, merely, listen to this.
Half the Way
How could I falter?
How could I fall?
Though I'd remember I would not call
Achingly sad, the song showcases Tom Galgano's fine voice and piano for a large part of its running time. Before he lets rip with a stunning synth solo. Bremner joins him towards the end, with some perfectly anguished guitar playing leaving just the piano to close out the track.
Crush Of Night
I. This Reality
Open the book
All the words
They collide at our sight
Answers revealing more questions
Concealing the light
II. The Crush Of Night
And though it's true
That love can make things clearer
Disguised at night it crushed my mind
This is a biggie. Distilling everything that is good about Izz into twenty-six minutes. I know there are some mighty fine releases to come this year from some big names, and there have already been a few so far but this should be on your track of the year list. Second part of the suite, The Crush Of Night, is the best 13 minutes of music I've heard in quite some time. It's anthemic, symphonic progressive rock music of the very highest order. With the best keyboard playing you'll hear all year. Modern progressive rock music, respectful of the past, and with nods to the classics – Genesis, ELP, Yes and so on – but doing things within the genre that no one else is doing. Six people who gel completely, each person's playing showcasing the work of the others. I honestly believe this record is better than The Darkened Room – it flows (and hangs together) better, and the production really gives the different sounds and textures room to breathe – and as you know I gave that one a 10. Now, giving a 10 causes a great many amongst the prognoscenti to gnash their teeth, and endlessly debate ratings and whatnot. When what they should in fact be doing is getting out more. What to do, what to do?
Almost Over
Just give me a chance to know
Just lend me a hand to help
The ride is long
It's almost over now
And so the album ends in a flurry of rocking guitar. After the wonder of what came before, this song was always going to be somewhat of an anti-climax. And so it is. On any other record it would be a standout track.
As part two of a three-album cycle Crush Of Night continues on from where The Darkened Room left off. Izz continue to set the benchmark for American progressive rock music, against which everything else from the continent must be measured. I recommend it unreservedly. And as such there's only one rating I can give it.
Conclusion: 10 out of 10